Resident and Science Teacher in Slave Lake since 1968.
Holds masters degrees in both Biology and Education
Has many years of experience conducting field excursions in the Slave Lake region
Has a keen interest in the Human History as well as the Natural History of the Lesser Slave Lake region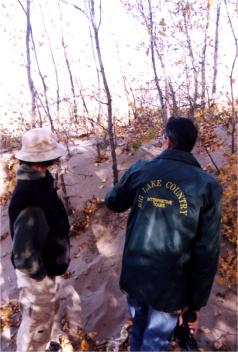 Aaron's strength lies in his ability to help participants observe local phenomena and then relate them to the big picture in an ecological and educational context. His friendly manner and non-threatening questions encourages everyone to participate and contribute to the learning experience. He is as comfortable talking in scientific language to university professors as he is talking about creepy crawlies with preschool children.

With his experience from conducting many field studies in the Slave Lake area, Aaron can select sites that will meet the needs of any group. He will tailor a tour for your group based on age, interest and time requirements. He also has many contacts in the community and can make arrangements for special interest tours.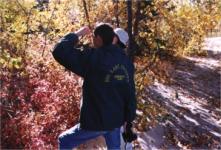 Tailored Tours
The Slave Lake area is a unique and exciting place to explore. There is a wide variety of ecosystems within easy traveling distance of Slave lake. A tour may concentrate on one ecosystem or explore a combination of two or more. You decide what is best for your group and we will tailor a tour to meet your needs.


For a bus tour, we will meet you at your hotel and act as a step on guide.